If you've experienced pregnancy or are currently pregnant, you know what an incredible but sometimes uncomfortable journey it can be. More than 75% of pregnant women experience back pain, pelvic pain, and discomfort during pregnancy. Unfortunately, many account for this as "typical" pregnancy symptoms and just deal with it, while 20% of these women actually do something about it and seek help. We here at First Steps Chiropractic are in favor of making pregnancy as comfortable as possible.
So how does a chiropractor help a pregnant woman? That is a great question!
Often, the videos you see online of chiropractors popping, pulling, and cracking their patients are traditional chiropractic care techniques. However, what you may not have known is that there are several chiropractic techniques that we use. Because chiropractic care isn't "one size fits all," there have to be different techniques to cater to different needs.
So what is the difference between traditional and pregnancy chiropractic techniques? Keep reading to find out!
As stated above, the traditional chiropractic care method is the spinal manipulation technique you see in the videos of a chiropractor stretching and aligning his patient by using his hands and manual motions to release a "cracking" sound. The cracking sounds are air bubbles being released within the joints themselves. Using this technique, your chiropractor creates movement and aligns your body, allowing it to move more freely without tension and strain.
The Spinal Manipulation technique falls under several different approaches, including:
Flexion-Distraction
The Diversified Technique
Thompson Drop-Table Technique
Gonstead Adjustment
Future chiropractors learn all about the different techniques in school, how and when to apply them. They can then go on to become certified and specialize in these methods.
When working with pregnant women, the Webster Technique is the most commonly used method taught by the International Chiropractic Pediatric Association (ICPA).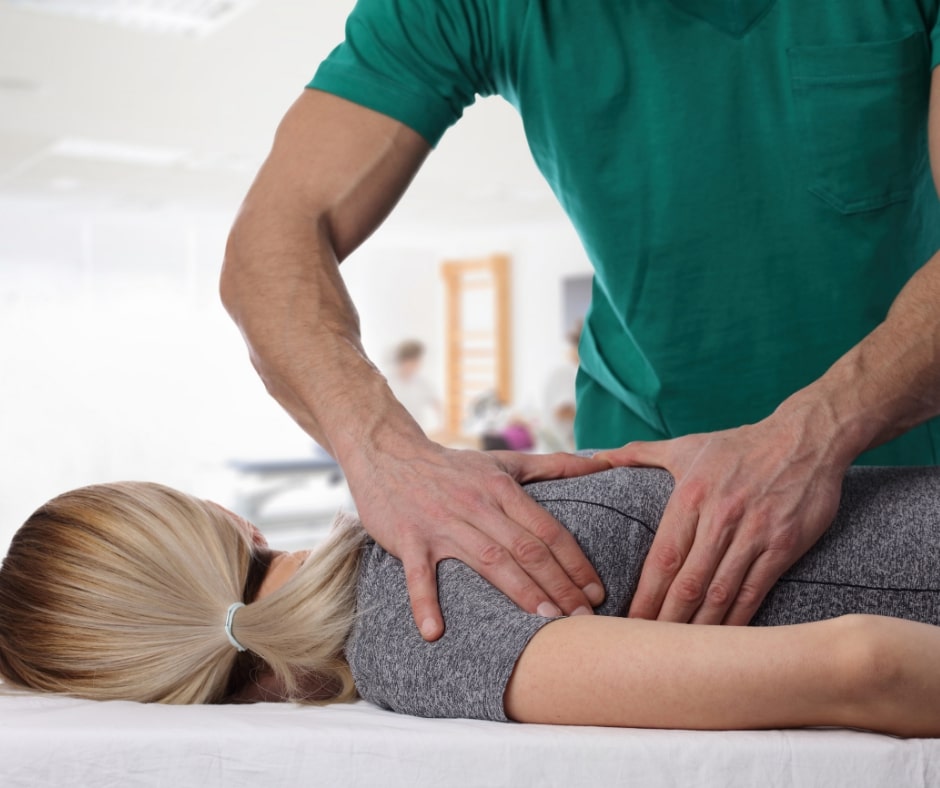 When women experience pain and discomfort, they look for ways to feel more at ease. For those who seek help from a chiropractor, about 80% of them find relief from their symptoms. Many find substantial relief after just a few treatments; however, they seek more treatments as the pregnancy progresses to maintain comfort and ensure the best possible outcomes.
When a woman seeks chiropractic care during pregnancy, you might think she is crazy for wanting to get popped and cracked. However, as we said, several other methods can be used to treat a woman during pregnancy. One of those techniques and the most commonly used for pregnant women is the Webster Technique.
This technique is gentle and focuses on keeping mom and baby safe throughout the treatment. The goal of the Webster Technique is to reduce the effects of the sacral subluxation/SI joint dysfunction. In addition, by doing this type of adjustment, neuro-biomechanical function in the pelvis is facilitated.
In layman's terms, it restores motion and aligns the pelvis, takes the pressure off the areas of concern, and alleviates pain and tension in the back, pelvis, and sacral region.
When getting adjusted during pregnancy, you can experience and enjoy the following benefits:
Reduced nausea
Easier and quicker labor and delivery
Relief from back and neck pain
Optimal baby positioning
Less risk of a C-section
Improve nervous system function
Healthier overall pregnancy
If you're pregnant and want to relieve pain and experience a more comfortable pregnancy, let us here at First Steps Chiropractic help you. We specialize in Pregnancy Chiropractic care as well as newborn, child, and adult Chiropractic. We operate in a state-of-the-art facility equipped with the most advanced chiropractic tools and technology.
Located in Hayden, Idaho, we enjoy serving those in the Coeur d'Alene area and the surrounding communities. If you're in the area and are looking for chiropractic care, schedule an appointment with us today! We look forward to helping you live a healthier and balanced life!